is following in 's footsteps. The 37-year-old singer sent the internet into a frenzy when he posted on Snapchat a photo of himself going completely naked in a sauna room inside his house, and it's extremely racy.
Usher was seen sitting in his birthday suit while raising his hands to capture himself. He tried to cover his private part with a shock emoji, but unfortunately he appeared to fail because the tip of the area was still showing. "Blowinoffsteam," he wrote across the NSFW picture.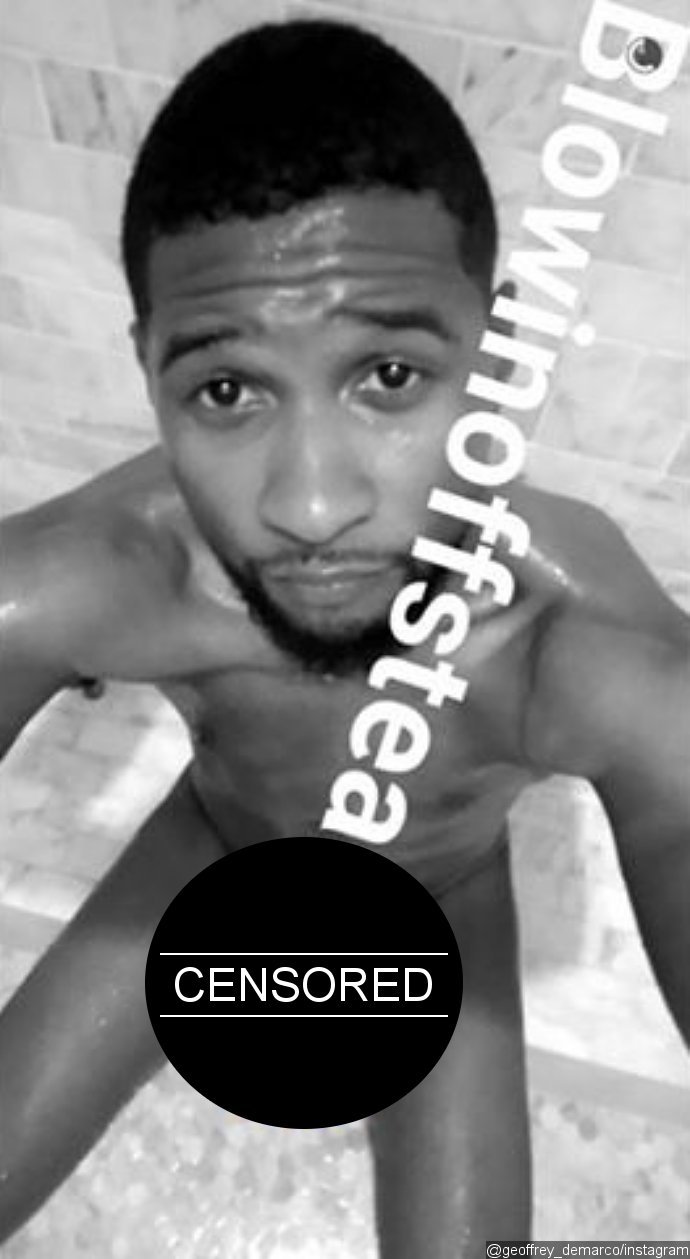 Many fans immediately took to Twitter to express their thoughts on the risque image. Some of them didn't expect that they would get a little too much when they started following the singer on Snapchat. Some users thanked the singer for posting such entertaining picture, but most of them wanted to see the picture without any emoji censoring the private area.
"Let me just say I'm so glad I started following @Usher on snap chat last night lolol," a female user wrote. "@Usher THANK YOU for that snap. You just made every girls day #stilldrooling," another user tweeted. "@Usher ummmm can I get the uncensored version? Thanks," a fan added.
The "Climax" singer also treated fans to some videos showing his journey from Los Angeles to Atlanta. He uploaded a selfie while onboard and let fans take a peek inside his house in Atlanta.
© AceShowbiz.com

<!-comments-button-->