and may soon add a new member to their already big family. The couple, who already has five children together, is reportedly currently expecting their sixth child. OK! magazine first reported the story.
While the pregnancy report isn't confirmed yet, the online version of the tabloid tries to support the first claim by publishing pictures of the actress from her recent outing. The 44-year-old was joined by her husband and two friends at Universal Studios' Halloween Horror Nights last week.
The site claims that Tori was trying to hide her "obvious baby bump" by wearing a loose T-shirt and holding her jacket in front of her stomach. In some other pictures, she was busy talking to her friends that she forgot to cover her stomach.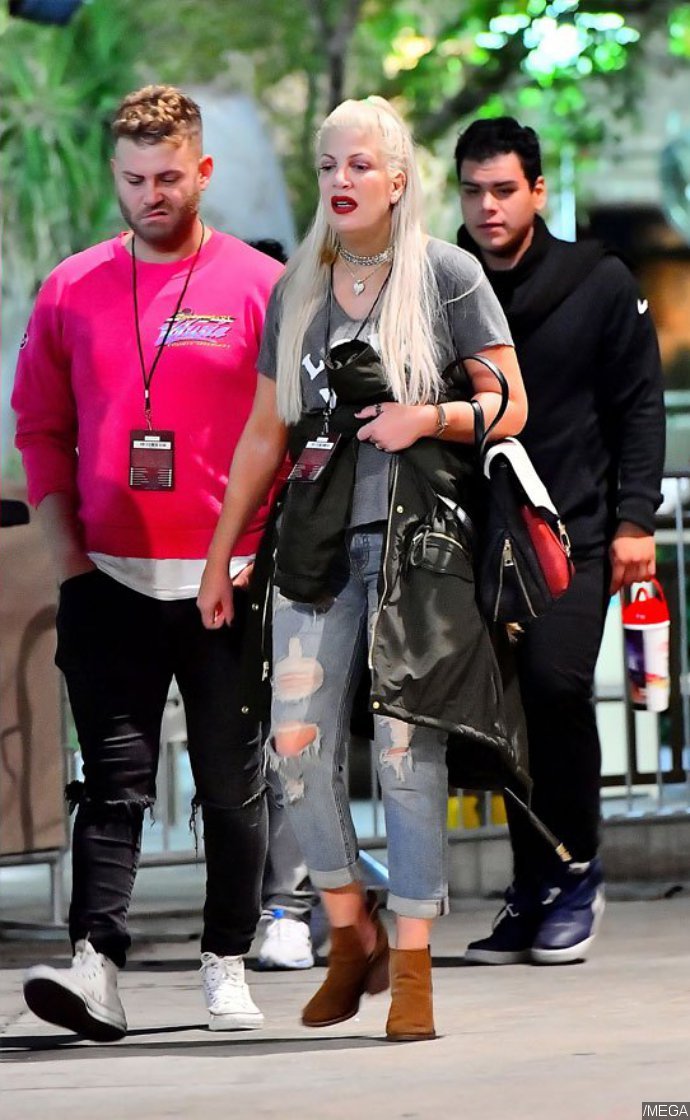 Tori herself took to her Instagram account to share a picture of her from the spooky date night. She shared her excitement, "Finally we had an adult night out and caught up with some besties we haven't seen in forever!"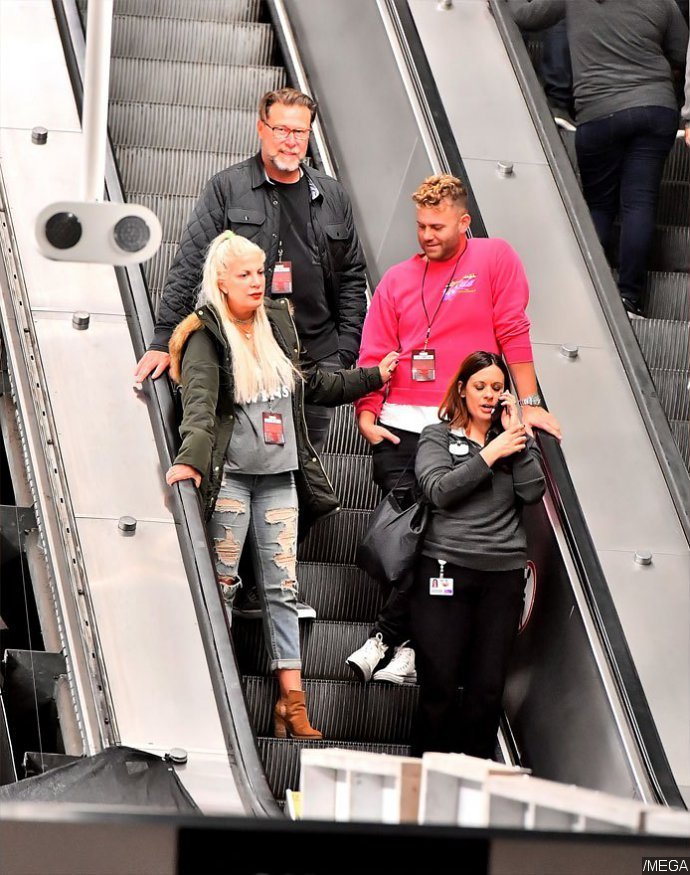 "And, proving that Halloween still lives on! Was at the final night of @horrornights at @unistudios," she added, gushing about the attractions at the theme park. "I'm already excited for next year! I'm a horror fanatic so this yearly experience is my JAM!"
She continued writing, "Plus, it's so important to get nights out with your friends. I'm surrounded by 5 little loves of my life 24/7 but then when I'm with my friends I realize how great it is to get out and have a few laughs with old friends!"
Previously, OK! wrote on its cover, "TORI PREGNANT WITH BABY NO. 6 & ALONE!" The publication claimed her husband Dean is threatened with jail time as he has been hit with a lawsuit by his ex-wife Mary Jo Eustace for not sending child support payments for their 18-year-old son, Jack.
"She's caught in a perfect storm of problems," a so-called insider told the magazine. "If Dean ends up in jail, Tori would have to take care of their five children and a newborn without a dime to spare. She's terrified!"
It's added that the "Beverly Hills, 90210" alum had been turning to her wealthy mother Candy for financial support. "A bailout might be the only possible light at the end of the tunnel," the source said. "But even if that happens, Tori will still have to raise the kids on her own if Dean gets locked up. Tori knows he won't have a leg to stand on in court. She was aching to have another child, and her next pregnancy should be a blessed, joyful time. As of now, it's turning out to be anything but!"
Tori and Dean welcomed their fifth child together, Beau Dean McDermott, on March 2 this year. He also has a son, Jack Montgomery, from his previous marriage to Mary Jo.

<!-comments-button-->