Emotional Dad Embraces Jamie Foxx After Learning He Rescued His Son From A Burning Car
January 20, 2016

On Monday night, Jamie Foxx heard a loud crash near his home in Hidden Valley, California, and rushed outside. He discovered a truck, flipped on its side and almost engulfed in flames.

The vehicle's driver was still trapped inside.

Foxx managed to pull the driver, 32-year-old Brett Kyle, out of the truck before fire completely overwhelmed the vehicle.

Yesterday, Foxx met the father of the man he saved and shared this photo of the emotional moment on Instagram: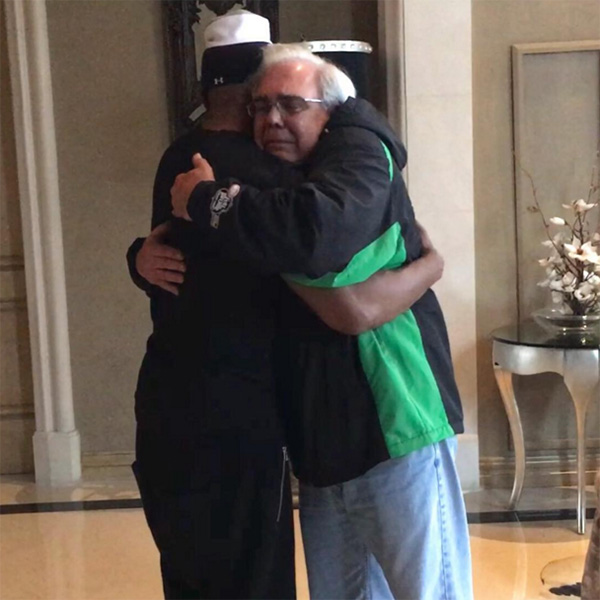 via Instagram

Foxx wrote: "Met the father of the young man from last night today. This is all that matters. That a man, a son, a brother's life was spared last night. God had his arms wrapped around all of us…No heroes…Just happy fathers."

The father told CBS Los Angeles how grateful he was for Foxx's quick action.

"I think we all hope that we can do something when the time is there. But the question is do we act or do we fear our own lives, and he did not," said Brad Kyle. "[Foxx] was here when he needed to be here. He was here for my son. And as far as I am concerned, he saved his life."

(h/t) Huffington Post

<!-comments-button-->