Dog That Was Let Outside To Pee Accidentally Runs Half-Marathon, Comes In 7th Place
January 26, 2016

This weekend, April Hamlin from Elkmont, Alabama, let her dog, Ludivine, out of the house to pee and, next thing she knew, her bloodhound had come seventh in the county's inaugural Trackless Train Trek Half Marathon.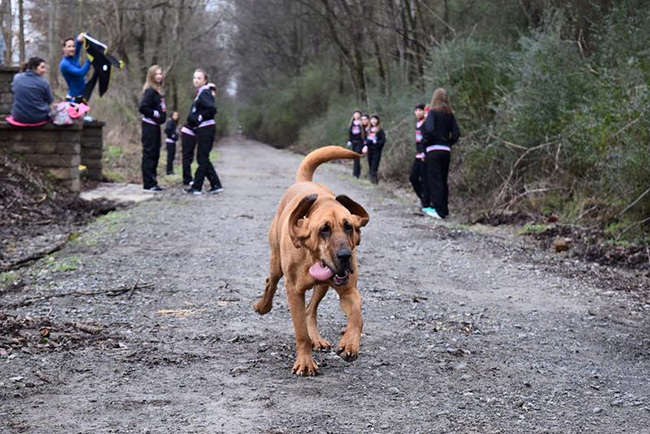 Elkmont Half Marathon – The Trackless Train Trek / Facebook

Ludivine had snuck out of the backyard and made her way to the starting line of the race. She then proceeded to run the entire 13.1 mile course, crossing the finish line in seventh place, with an impressive time of 1:32.56.

April only found out about her hound's exploits when race volunteers starting texting her pictures of the pup wearing her medal.

Jim Clemens, who finished the race in fourth place, says the pup was prone to distraction.

"She would run off to romp through streams and into yards to sniff around for a while," Clemens told Runner's World.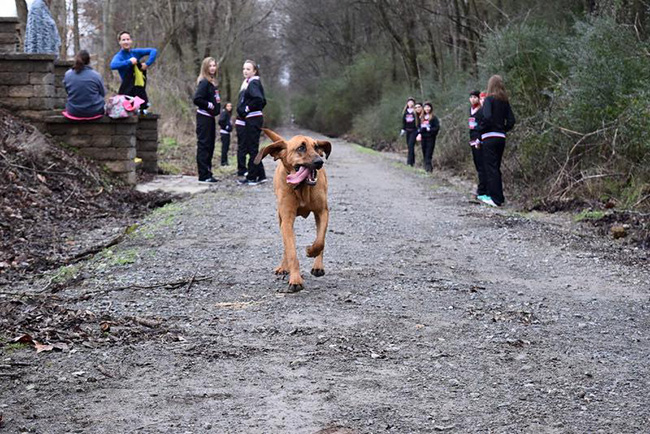 Elkmont Half Marathon – The Trackless Train Trek / Facebook

According to fellow runners, she also spent some time investigating a dead rabbit at the two-mile mark.

However, she was determined to finish.

"Every time I thought she had dropped off to go back home, I would hear her coming back up to me, and she would race past me up to the two leaders," Jim added.

As for April, she's still in shock.

"I can't believe she ran the whole half marathon because she's actually really lazy," she admitted.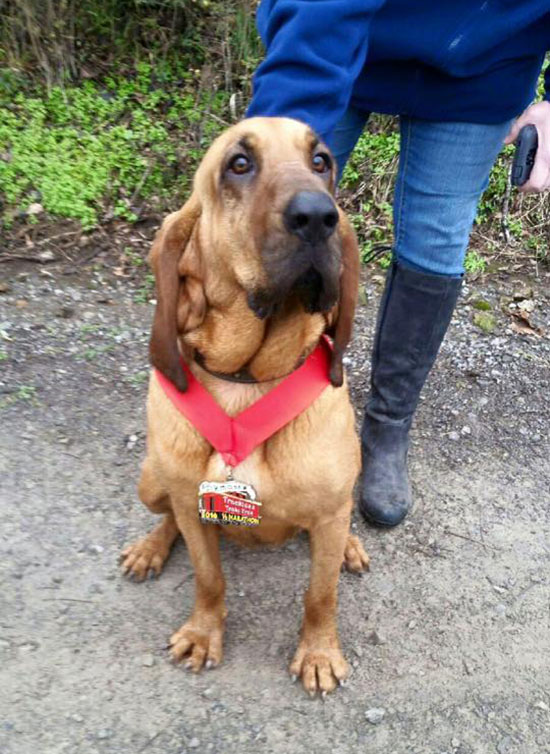 Elkmont Half Marathon – The Trackless Train Trek / Facebook

(h/t) Metro

<!-comments-button-->