No stranger to showing off a lot of skin, opted for a number of see-through outfits for a racy photo shoot with . The mag has taken to its Instagram account to share several photos of the "" star from the recent shoot.
Kim could be seen in some of the photos sporting a sheer, sequin dress. Her nipples could clearly be seen in the see-through ensemble as she wore no bra underneath. The racy ensemble perfectly accentuated her hourglass figure.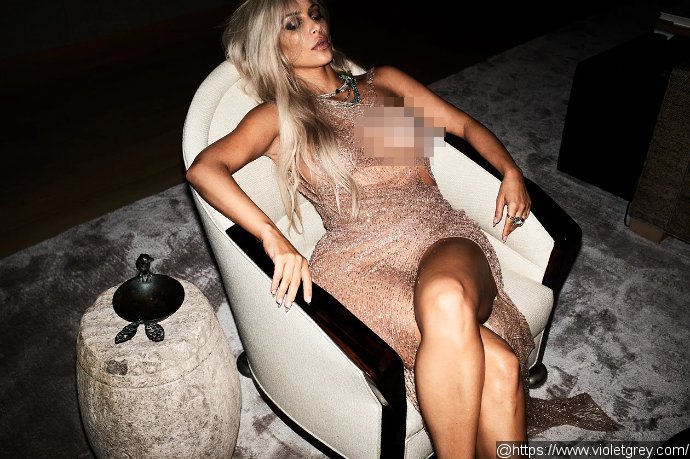 The mother of two at one point struck a provocative pose with her back facing the camera, putting her famous behind on display. She also showed a generous amount of sideboob as she posed with her hands on a table while looking at the camera with a seductive gaze.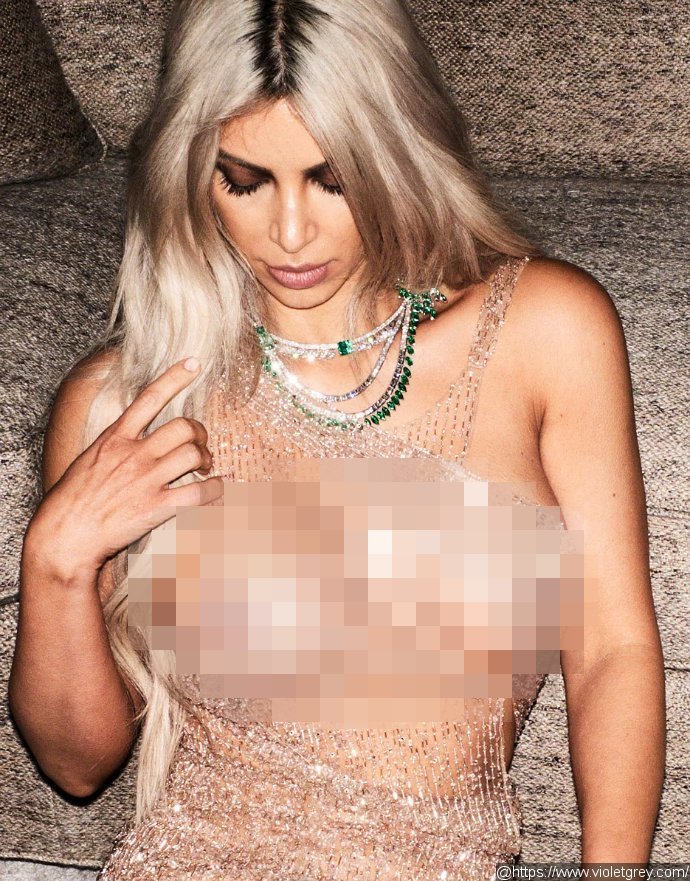 Another sexy photo found the blonde beauty trading her sparkling ensemble with an equally racy one. Still going braless, she wore a flimsy white crop top, which struggled to contain her bouncy assets and showed her nipples poking. She sported matching panties and posed on the edge of marble bathtub.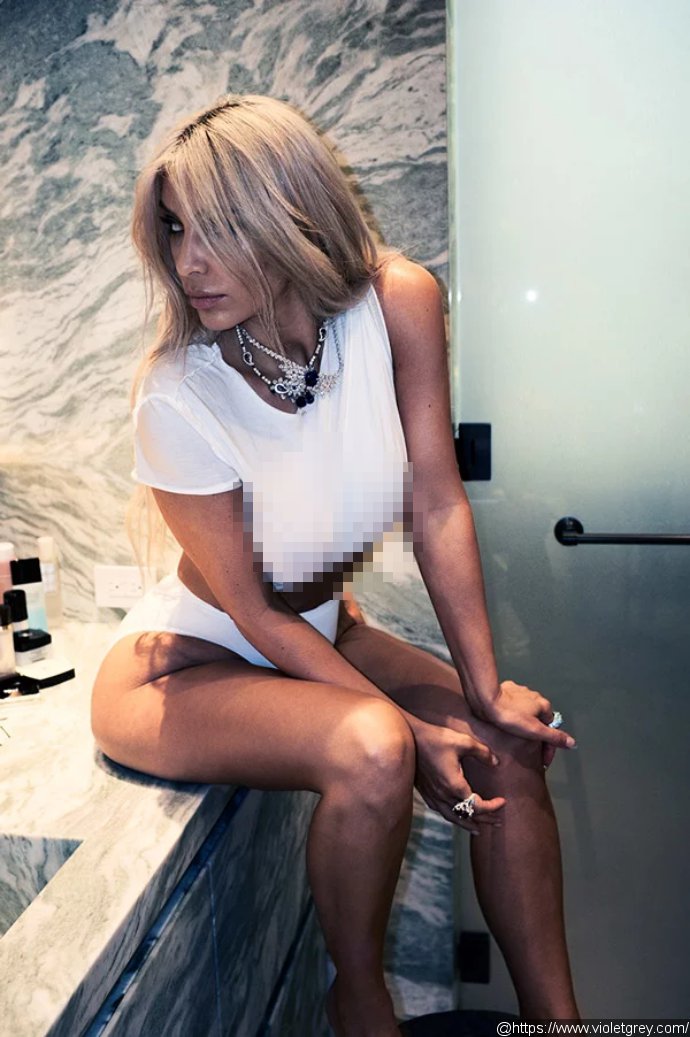 In an interview with the mag, Kim talked about her new fragrances, which went on sale on November 15. "Gardenia has always been my favorite fragrance," she shared. "Gardenias are my happy place. When I smell them, it brings me back to memories of being eight years old in Hawaii."
"I think you have different memories in your life, and something can trigger it," continued the stunning wife of . "[My makeup artist] just used Sisley [Floral Mist Spray] and it had rose in it. I love the scent of rose. I just always wanted to go back to my really happy place. And that's with my dad."
After she was robbed at gunpoint in Paris a little over a year ago, Kim relied on healing crystal and got inspiration for her new fragrances. "My bottle looked like a crystal — it was all about healing," she said. "I feel like when I started to make the fragrance a year ago, it all just really clicked in my head."
"People would come over and give me these healing crystals, and I wanted a perfume I could hold in my hand like a healing crystal, that gives off good vibes and good energy," said the KKW Beauty owner, adding, "And that's what I thought I'd find in gardenia."

<!-comments-button-->