stripped down to her birthday suit for magazine. In one of the snaps from the photoshoot, the plus-size model posed fully naked with her husband Justin Ervin and she revealed that the crazy shot was his idea.
In the NSFW photo, Ashley goes fully naked as she posed in front of a scenic background. Her husband covers her bare boobs with his palms from behind as she holds his hands. The Lane Bryant model also uploaded the snap on Instagram and captioned it, "When your husband shows up to work."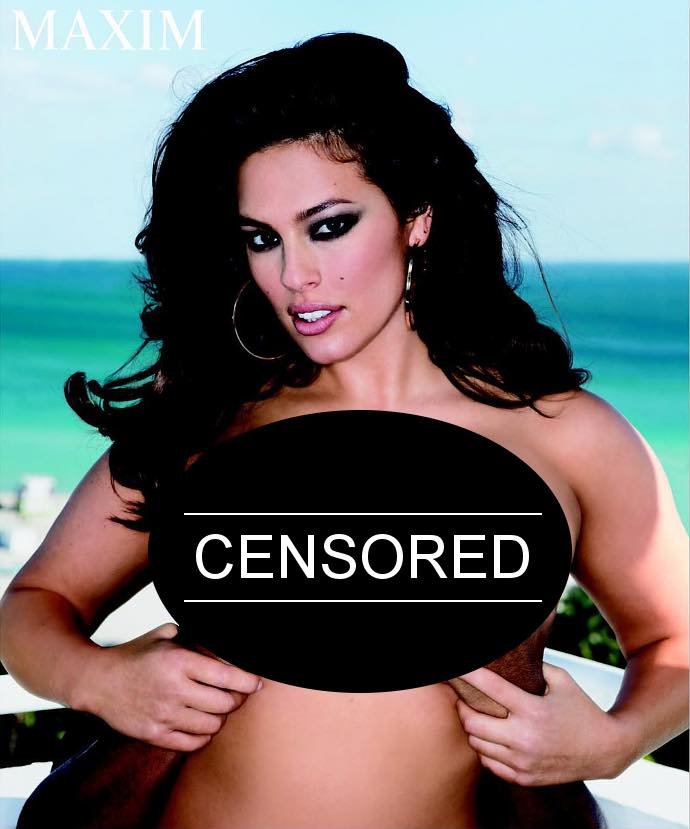 In an interview with Entertainment Tonight, Ashley revealed that it's her husband who asked her to pose like that. "Yes, those are my husband's hands supporting me," Ashley said. "He supports me in more ways than one. What's really funny is it was my husband's idea to do that photo. We call it the ."
Ashley and Justin tied the knot back in 2010, and now they live far apart as Ashley resides in New York City while her husband stays in Los Angeles. The 28-year-old model then opened up about the secret behind the long-distance marriage. "We have a rule. We don't go longer than two weeks without seeing each other," she said. "It's absolutely fabulous. I love it. We just meet in L.A. or New York. We meet in Paris, Miami. It's pretty sexy."
Ashley went on explaining about her decision to postpone having sex before marriage because she had a bitter experience in the past. "There was already this sexual tension, this roaringness," she stated. "We had already established such a friendship that we had the two combine." Additionally, she said that she and her husband had a plan "to totally have kids" and that they're "probably going to do it in the next few years."
Inside the magazine's April edition, Ashley posed in some sexy lace lingerie as she showed off her curves. As for her first cover for the magazine, Ashley went completely nude with just a shirt covering her private parts.
© AceShowbiz.com

<!-comments-button-->